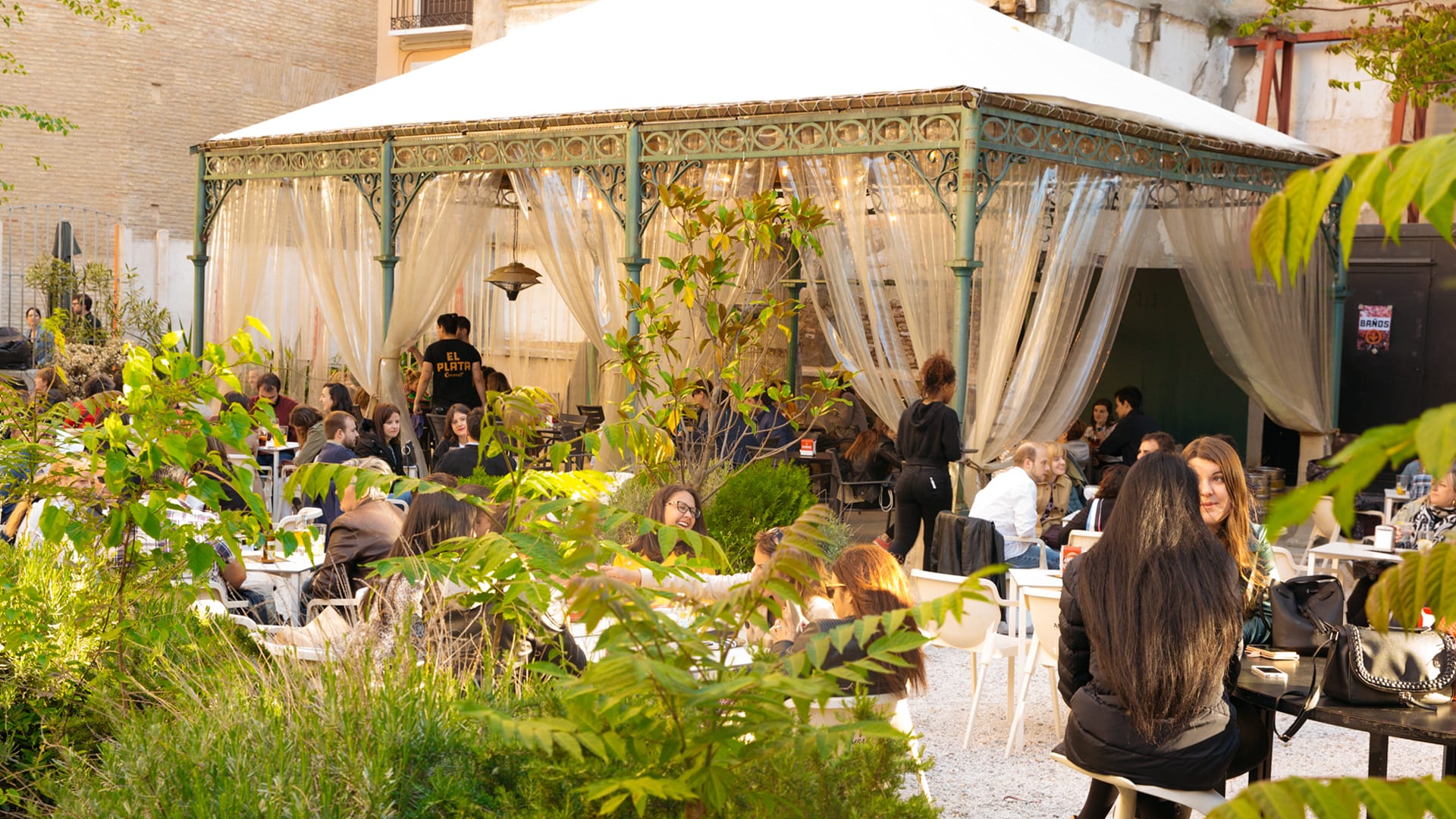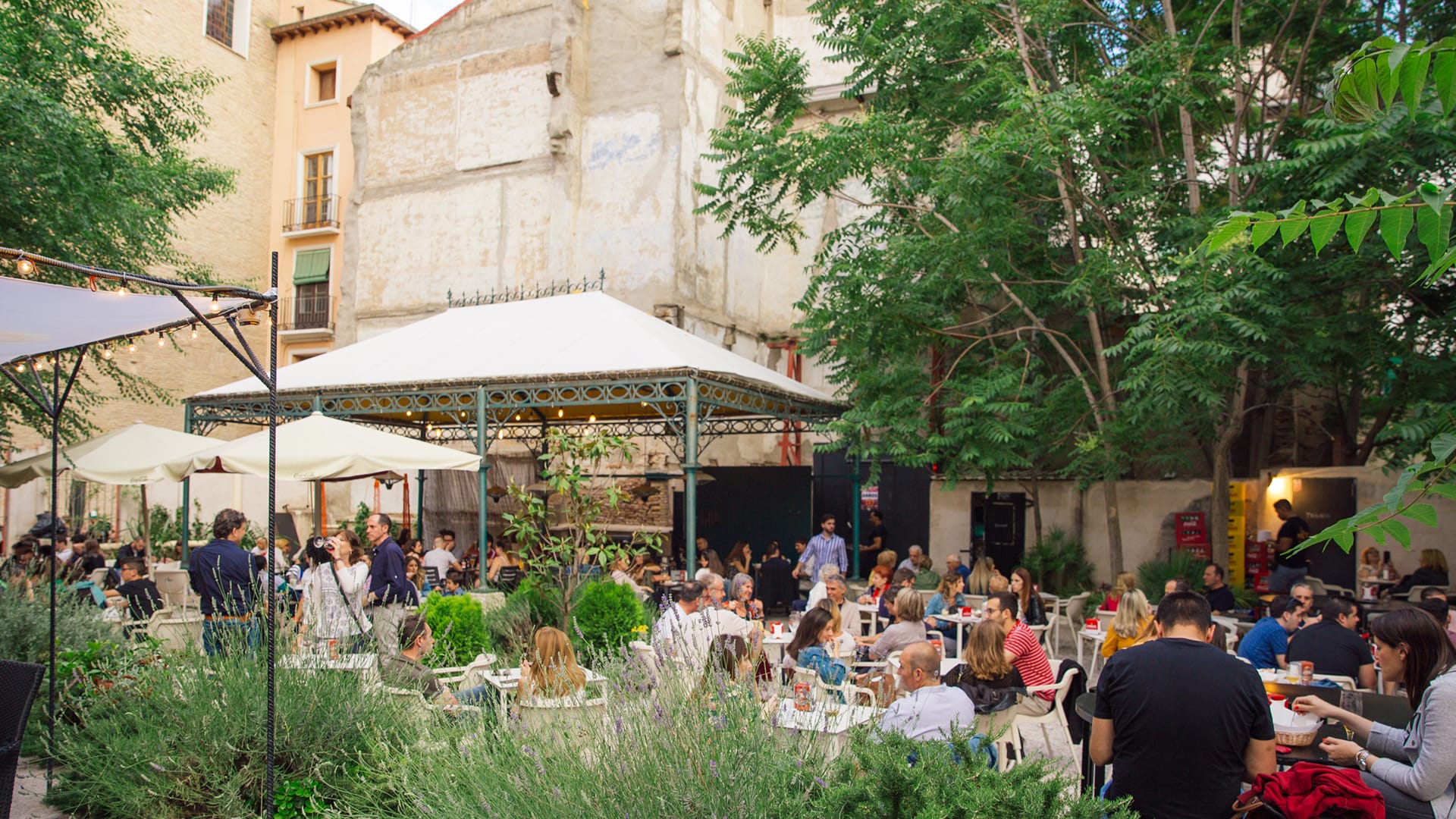 The Patio at El Plata
The coolest terrace in Zaragoza
The Patio at El Plata is situated at the heart of the Tubo, the liveliest district in Zaragoza Old Town, at the junction of Estébanes and Cinegio streets, a stone's throw from the tower of the San Gil church, one of the most beautiful and emblematic towers in our city.
¡Enjoy it!
Cocktails / Drinks / Food / Deserts / Coffees / Liquors
Come enjoy our show tonight!
Don't wait any longer and reserve your table now!